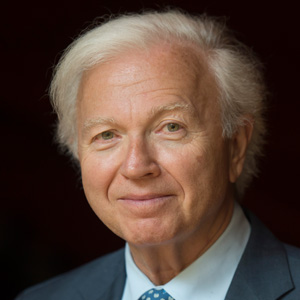 Pavel
Gililov
Pavel Gililov, who received his training as a student in the legendary Russian school of piano playing, is highly respected today as one of its exponents and champions.
He was born in 1950 in Donezk in the Soviet Union. Pavel Gililov graduated from the St. Petersburg Conservatory with distinction, and won the national Russian All-unions Competition while still a student in 1972. He was a prizewinner at the International Chopin Competition in Warsaw in 1975 and three years later won a prize at the Viotti Competition in Vercelli.

Pavel Gililov is in demand both as a soloist and as a chamber musician. He has worked with great success with cellists Mischa Maisky and Boris Pergamenschikow as well as with violinists Viktor Tretjakov and Pierre Amoyal, among others. Today, he is a member of the Berlin Philharmonic Piano Quartet. As a professor, he teaches piano studies at the Mozarteum University in Salzburg, while offering many masterclasses all over the world.

Pavel Gililov regularly serves as a jury member at international piano competitions. He is the chairman of the jury of the Telekom Beethoven Competition in Bonn.
Matti
Raekallio
Finnish pianist Matti Raekallio was born in Helsinki in 1954. He first studied in his home country, and subsequently with Maria Curcio in London, with Dieter Weber at the Vienna Academy of Music, and finally at the St. Petersburg Conservatory.
In 1981 Mr. Raekallio made his American debut at the Carnegie Hall in New York. In his concerts, he has performed cycles of the complete piano Sonatas of Beethoven, Scriabin, and Prokofiev, as well as altogether 62 piano concertos. He has made about 20 CDs, including an acclaimed set of the complete Prokofiev Sonatas.
For 30 years, he has taught at the Sibelius Academy in Helsinki, while also temporarily working as professor in Kungliga Musikhögskolan in Stockholm, Sweden, and at Western Michigan University, USA. In 2005, Mr. Raekallio became professor of the University of Music, Drama and Media Hanover, Germany. Two years later, he received the invitation to join the faculty of The Juilliard School in New York. From 2012 to 2014, he also worked as professor at Bard College Conservatory in New York State. His students include several first prizewinners in major international competitions. He regularly serves as a juror in them, and gives master classes in the USA, Europe and Asia.

In 2009, he became Honorary Doctor of the Estonian Academy of Music.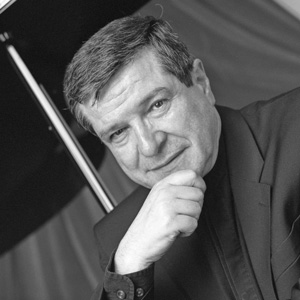 Jacques
Rouvier
Jacques Rouvier was born in Marseille in 1947. In 1965 and 1967, he received the highest graduating grade of First Prize in Piano and in Chamber Music at the National Conservatory in Paris. He studied with Vlado Perlemuter, Jean Fassina and Jean Hubeau and was awarded prizes at renowned competitions such as Viotti in Vercelli, Maria Canals in Barcelona and Long-Thibaud in Paris.

In 1970, he founded the Trio Rouvier-Kantorow-Muller, which continues to perform today. In 1979, he received an appointment as a professor at the National Conservatory in Paris and since then has been invited to teach masterclasses all over the world. Jacques Rouvier has concertized and taught, particularly in Japan and South Korea, for many years with great success. In addition to his teaching position in Paris, he has assumed a position as a professor at the University of the Arts in Berlin.
Many of his students, including such internationally famous artists as Arcadi Volodos and Hélène Grimaud, have won prizes at international competitions and today are themselves recognized representatives of the musical life of our times. Jacques Rouvier's recordings on record and CD have been highly acclaimed by the public and have received many awards such as Grand Prix du Disque and Grand Prix du Disque Français. Jacques Rouvier is considered one of the world's profoundest and stylistically most confident connoisseurs of the entire piano repertoire.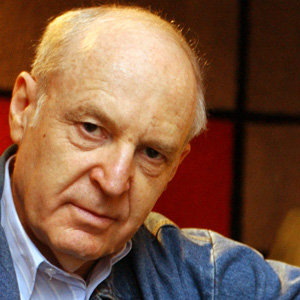 Arie
Vardi
The Israeli-born pianist Arie Vardi began his career as a performer at the age of 15. After winning the Israeli Chopin Competition, he performed with the Israel Philharmonic Orchestra under Zubin Mehta. After emerging as the winner of the Enescu Competition in Bucharest, he received many concert engagements in Europe. Despite these considerable obligations, Arie Vardi continued his piano studies in Basel with Paul Baumgartner and enrolled in composition classes with Pierre Boulez and Karl-Heinz Stockhausen. He has given guest performances worldwide with major orchestras directed by prominent conductors such as Bychkov, Masur, Paray and Zinman. His concert tours as a soloist brought him to Western and Eastern Europe, the United States, Asia and Australia. He has played the complete piano concertos of Bach and Mozart and has the complete repertoire of Debussy and Ravel at his command. His CDs with RCA have received international awards.
Arie Vardi, regarded as one of the world's leading piano pedagogues, is Professor of Piano at the University of Music, Drama and Media in Hanover and at the Rubin Academy of Music of the Tel Aviv University. Over thirty of his students have won first prizes at international competitions. His many successes have led him to become one of the most sought-after professors and jurors of our time.